No, the title that you just read is not a typo. I just spent a day at Walt Disney World in Florida FOR FREE. A free day at Disney may be one of the best kept secrets within the world of 'free stuff' and freebies. I thought it would be poetic to write this article to commemorate Disney's recent increase in ticket prices. A one day ticket to the Magic Kingdom is now $105 for an adult and $99 for a child (age 3 to 9)! Breaking the $100 price point for a single day has more than just psychological significance. Update February 2016: Disney has now instituted so called 'surge pricing' adding as much as $19 more to the base cost of a ticket during peak times. I believe that Disney is alienating the very people that Walt intended to enjoy his theme parks. I mentioned my free Disney trip to a good friend and his response was, "Disney, I stay away from that place with my kids, I just can't afford it." I said, "No worries you can go for free."  He says he can't wait to read this article. What a shame, however, that even upper middle class families are being priced out of the Disney experience.
Living in Florida for many years now, I have 'been there and done that,' when it comes to buying tickets and standing in line inside the theme parks. My free Disney days have been much more fun, and not just because they are free. My free activities involve very few lines to wait in and tons of stuff to see and enjoy. I understand that most people want to visit the theme parks at some point, but if your budget isn't quite ready for that kind of shock, a free day at Disney is the next best thing!
I am quite aware that there are a variety of ways to get discounts by purchasing multiple day passes, taking advantage of Florida resident discounts, etc... This article is not going to touch on any of this, but will focus exclusively on how you and your family can enjoy one to two days at Walt Disney World 100% for free - without buying a ticket.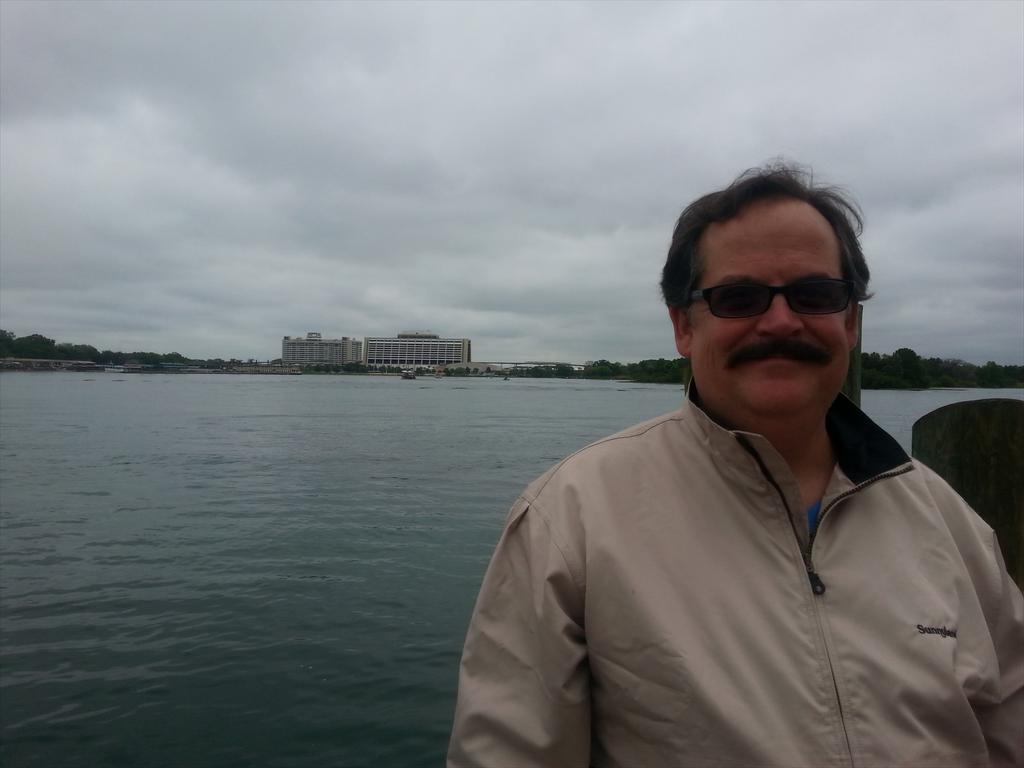 Planning Your Free Day At Disney World
If you are traveling from out of the area, you will need a hotel. There is no 'magic' about getting a good hotel deal in the Disney resort area. I would use your regular hotel booking sites to do a price comparison. One thing to note is that Highway 192 (the surface road that travels east and west through the communities of Kissimmee and St. Cloud) is notoriously slow moving and it can take 40 minutes or longer to travel just 8 to 10 miles. I recommend hotels west of the Disney main entrance. The west side of 192 has much less traffic and is simply not as busy as the east side. Also, don't rule out booking a hotel an exit or two (I-4) past the Disney exit (toward Tampa). I booked a very nice hotel (same day) using the app Hotel Tonight for just $69 on spring break week.  
What You Can Do For Free At Disney
The Disney resort complex operates under a principle known as 'open resort.' This is the secret to my free Disney strategy. Over the 28,000 acres that makes up the world's most popular vacation spot, there are tons of free things to do! You don't need a theme park ticket or even be staying at any of the Disney resorts to participate in the free activities going on at the various venues throughout the complex.
Free Parking
If you park in one of the theme park lots you will pay $17. Of course, we can't do that and call it a free day at Disney, can we? My favorite place to park used to be the Contemporary hotel (the hotel that has the monorail running through it). The trick used to be to drive up to the Magic Kingdom gate and tell the parking fee folks that you were going to the Contemporary Resort. They would direct you to the furthest most right lane and you were on your way to the hotel and paid no parking fee. Well, Disney got hip to fact that people were parking for free in the hotel lot and taking the monorail to the parks (avoiding the $17 parking fee). What happens (at peak times) is that the security at the gate to the Contemporary will ask you for your hotel reservation or restaurant reservation or they will turn you around. They call this a 'hard close' and go into this mode whenever they feel like the parking lot is getting too full. You will find a 'hard close' at the Contemporary, Polynesian, and Grand Floridian parking lots during all holiday weeks (especially around Christmas and Thanksgiving). You can get around the 'hard close' by setting up a restaurant reservation, but if you don't show you will pay a cancellation fee (so only do this if you actually plan on having a meal at the resort).
My new 'secret' free parking area is the Animal Kingdom Lodge complex. It is free and I have never known it to have a 'hard close.' This is probably due to the fact that there is no monorail connecting this hotel to the theme parks (but the free Disney buses will take you from the lodge to anywhere you want to go on property).
See The Animals For Free At The Animal Kingdom Lodge
The Animal Kingdom Lodge is a spectacular property. I love just walking around the Disney hotels, (especially during the Christmas holidays). Just visiting a Disney hotel is a treat in and of itself. You just never know what you might be able to take in. Whether it is listening to a big band in the Grand Floridian, a singing group, or other musical surprise, it is always fun to hang out at a Disney Resort.
The Animal Kingdom Lodge has its own wildlife park! No kidding, you can see all manner of animals, and even attend a free lecture about the Lodge's three savanna viewing areas. Whenever visiting a Disney hotel, always stop at the front desk and ask about any and all free activities available. For example, throughout most of the year you can take a free culinary tour at the Animal Kingdom Lodge (it even includes free food samples!). Also, you can call a couple of days before your trip and ask for the concierge desk at each of the hotels you will be visiting. Prioritize your list of free activities - it will be very hard to do it all in just one day!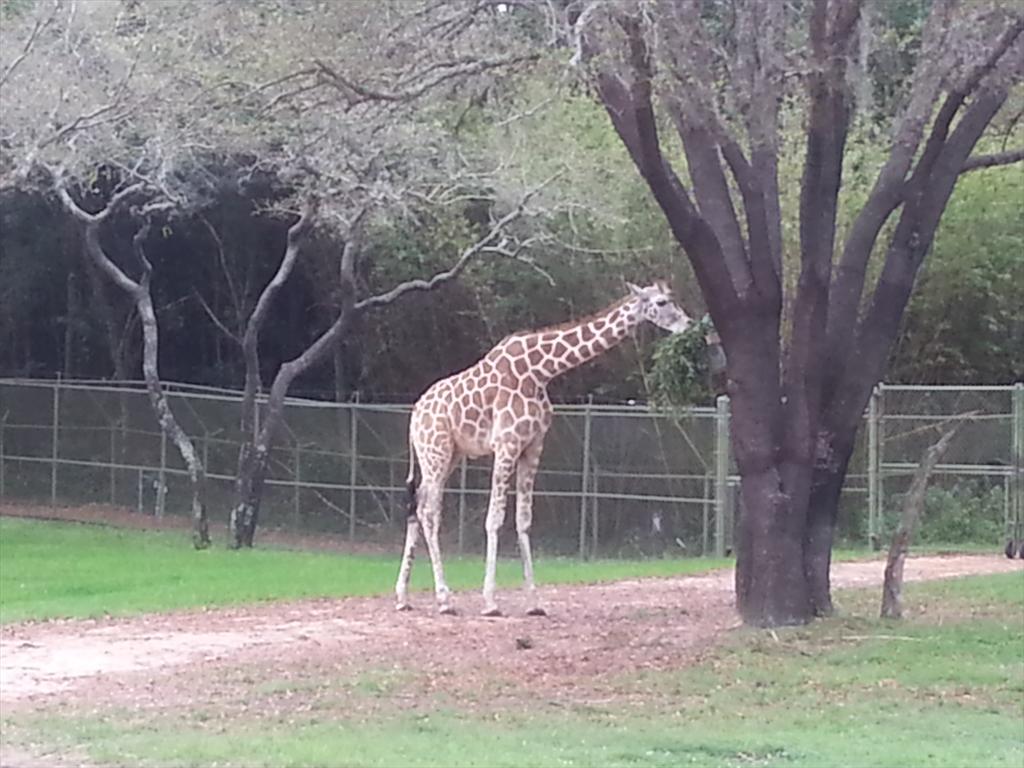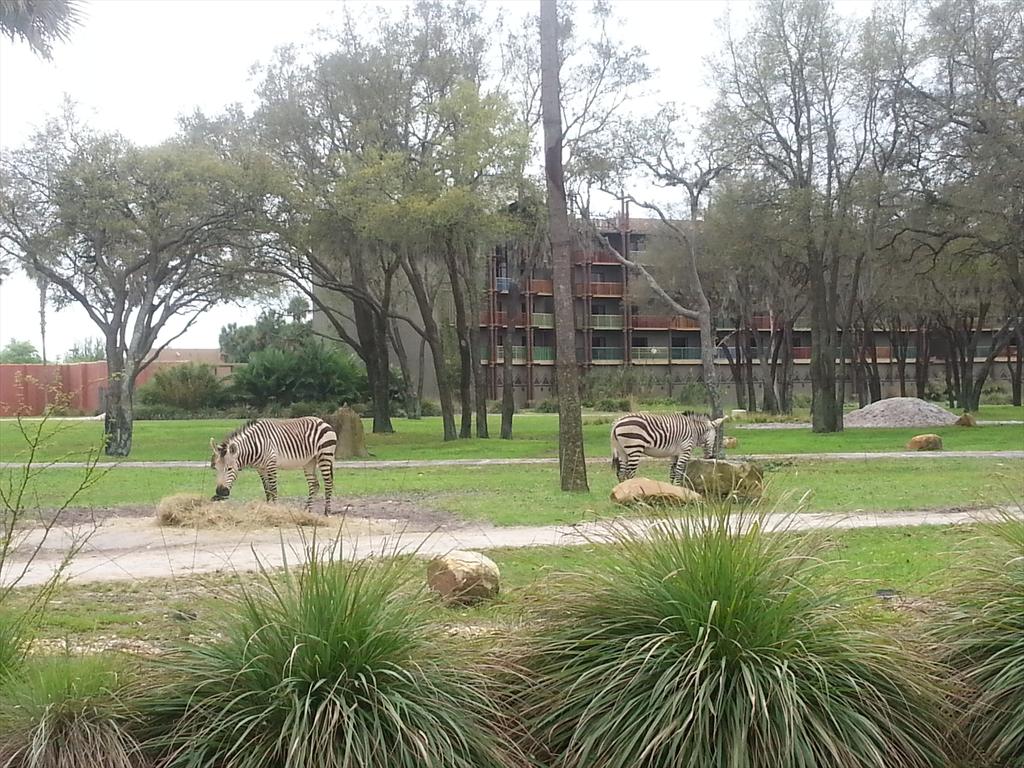 Take A Free Bus To The Monorail-Connected Hotels  
No one will ask you for a theme park ticket or a room key, just go to the bus pick up area and get on the bus to either the Contemporary, Polynesian, or Grand Floridian hotels. Once you get to one of the three original Disney hotels, you now have access to the Monorail system. I may have a low threshold for fun, but I love riding the monorail. I love the view from the elevated tracks, especially at night.  The really cool thing about the monorail system is that you now have access to three amazing hotels to check out. If you want an even longer monorail ride, switch to the Epcot monorail at the transportation and ticket center. This monorail ride takes about 15 to 20 minutes and also gives you an amazing view of Epcot Center.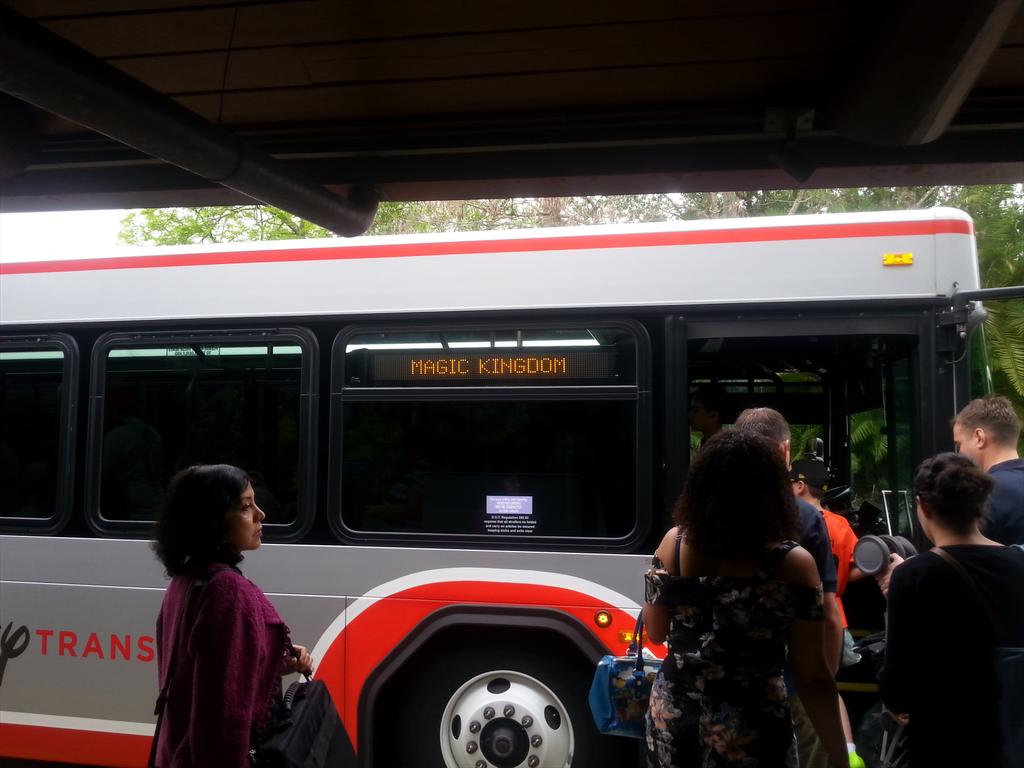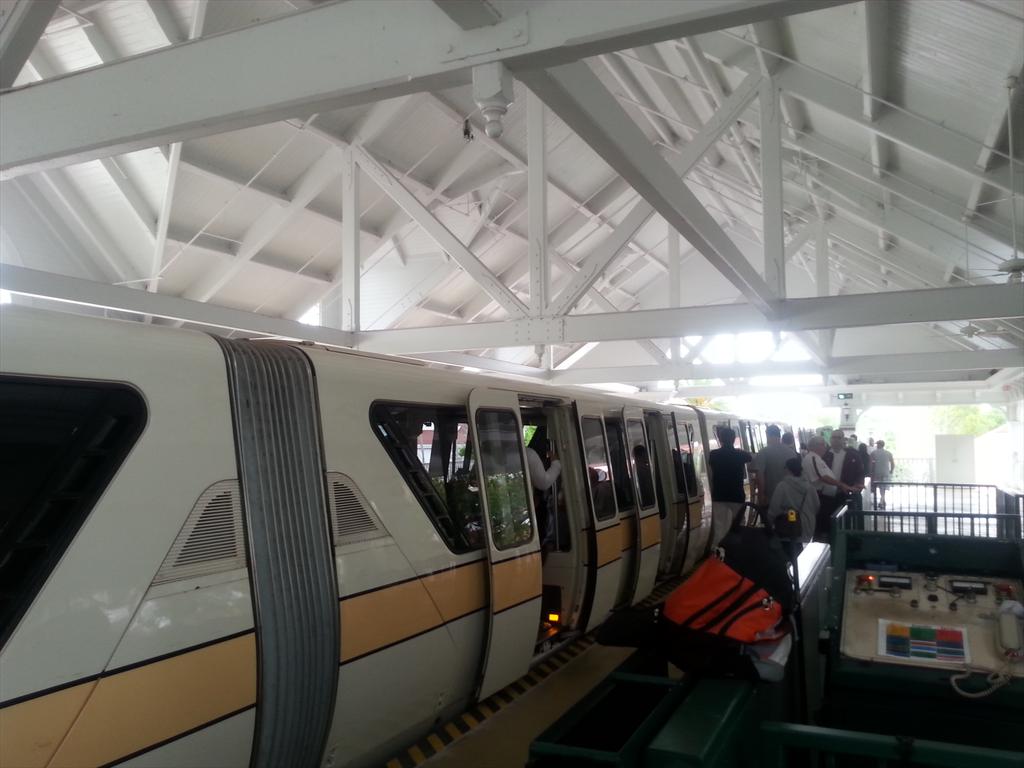 Free Fireworks And Water Parade
If you have never seen a Disney fireworks show, you have really never seen fireworks. A pyromaniac's dream come true, you will be stunned by the show that Disney puts on nightly. The three original Disney resorts (Contemporary, Grand Floridian, and Polynesian) provide key viewing opportunities to see both the fireworks show and the nightly  electrical water pageant. The easiest way to find out times of these events is to ask at the front desk of the hotel. Many of the hotels have free movies and other gatherings to keep you busy until the fireworks begin. You can even get a free 'hula' lesson when visiting the Polynesian hotel!
One of my favorite spots to watch the fireworks is the viewing deck at the Contemporary Resort. It is a spectacular place that overlooks the Magic Kingdom park and iconic Space Mountain attraction (and a great place to take a picture). You will find the public observation area on the fourth floor (just down from the arcade). Walk outside and the view will take your breath away (pictured below).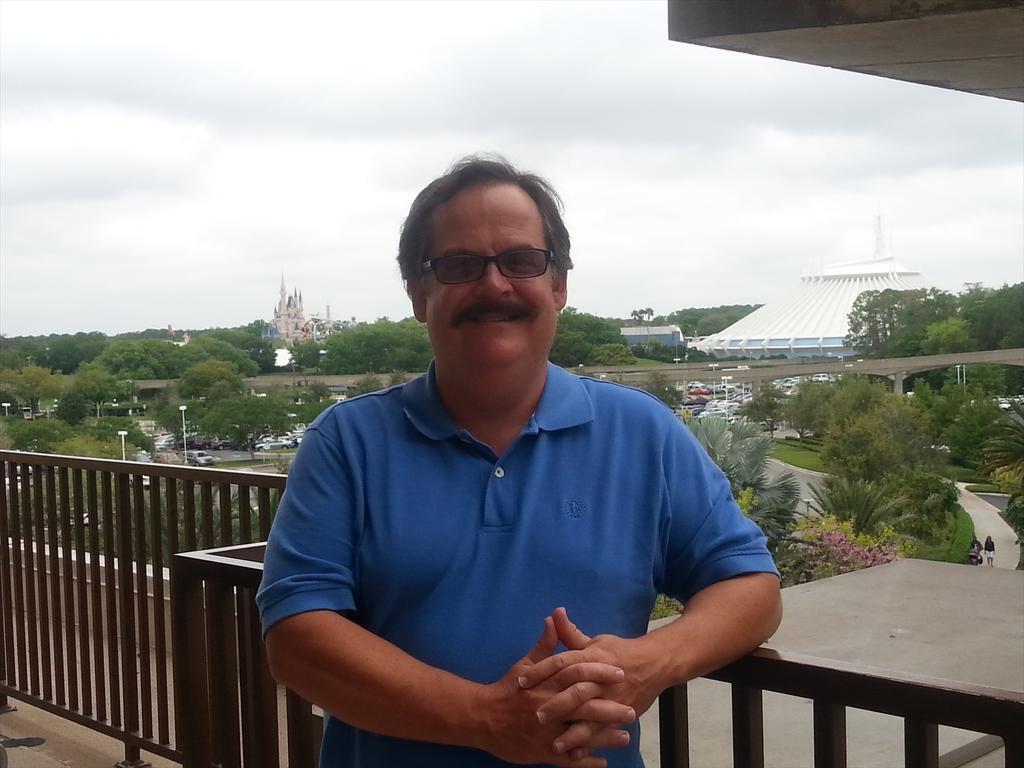 Free Movie, Campfire, And Sing-Along With Chip 'N Dale
You could easily spend hours in a single Disney hotel. Take for example Disney's Wilderness Lodge and campground complex. Take a bus or water taxi to the Fort Wilderness section of Disney and you will get lost with things to see and do. You can even see a Disney created geyser near the Wilderness Lodge.  Just like Old Faithful, it goes off on schedule throughout the day! 
One of the most fun things I did on my free day at Disney was to take in the free bonfire, movie, and sing-a-along. I have to admit I felt a bit guilty partying for free alongside those that likely paid thousands for their 'Disney experience.' What an amazing campground and complex and a wonderful free night for kids. What kid does not just love a bonfire, sing-a-along with Disney characters, and a free Disney movie (our movie was the original Cinderella)? Save money by bringing your own S'more stuff (Disney will sell you a package of chocolate, graham crackers, marshmallows, and a couple of wooden sticks, for $15). You can keep all that stuff in a cooler in your car and park later in the day right at the Wilderness resort (another free and easy place to park). After the movie, you can also catch a free boat from Fort Wilderness to the Contemporary Resort for a perfect view of the fireworks.
Note: The free movies are not just at Fort Wilderness. Many of the resort areas also feature free movies. In some locations, you need to bring your own chairs or blanket to have a place to sit. At Fort Wilderness there were seats provided. 
Water Taxis And Disney Ferry Rides (Free)
There is a network of free water taxis all throughout the Disney complex. Yes, they have a functional purpose of getting you from point A to point B, but I look at them as free boat tours. On this day we would only have time to enjoy one free boat ride. We took the boat from the Magic Kingdom main entrance to the Grand Floridian resort. There is also a sneaky way to get a free ride on the big Disney ferry boat. If you attempt to board the ferry near the parking lot of the Magic Kingdom the attendant will ask to see your theme park ticket. If, on the other hand, you ride the 'returning' ferry back from the Magic Kingdom park entrance (the other side of the lagoon at the main gate) to the parking lot they won't ask to see a ticket. The monorail will take you back to the entrance to the Magic Kingdom, just disembark there and then take your free ferry ride back across the Seven Seas Lagoon. No worries, the monorail station has another pick up on that side that will get you back to where you started, or to another one of the resorts.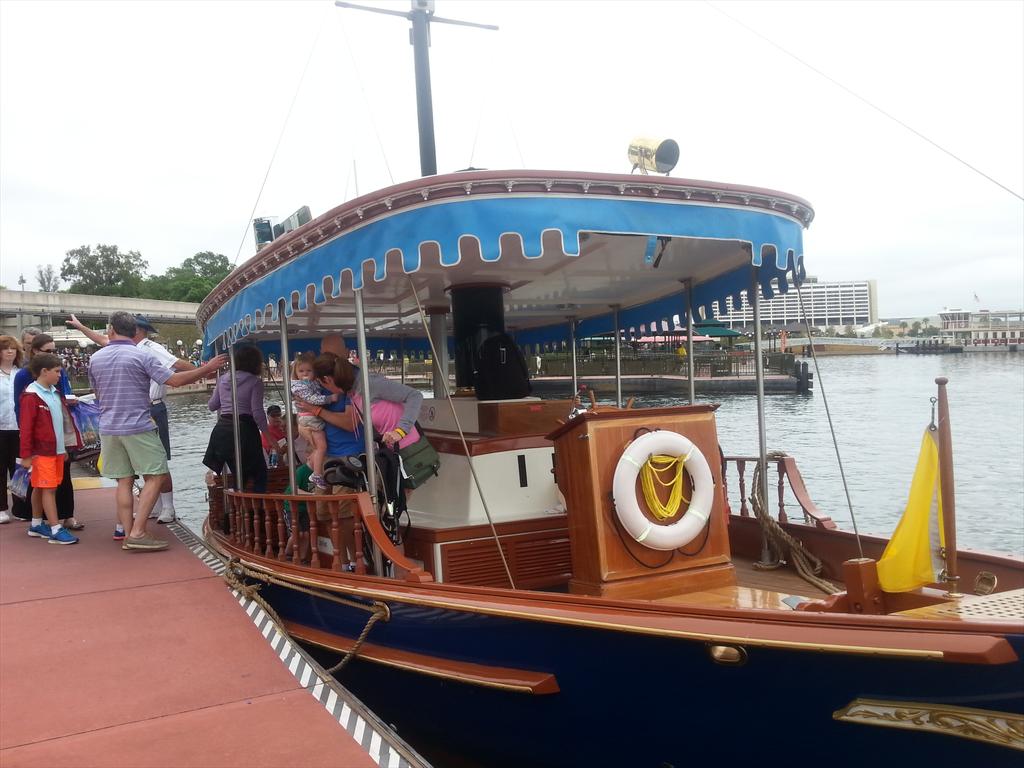 Disney's Atlantic Boardwalk
The boardwalk is a great place to go at night. Modeled after the great east coast boardwalks, you will find plenty of free things to do. Along the boardwalk at night are a myriad of street performers. Magicians, jugglers, fire-eaters, comedians, and all manner of street entertainment light up the night. You will also find an opportunity there to take a free water taxi ride as well. 
Downtown Disney
Another spectacular place to visit at night is Downtown Disney, a massive shopping complex and restaurant complex. There is always great live music to listen to, cool free things to see (like a free magic show at the magic shop), and don't miss the LEGO shop (an amazing place to visit and play for free!). There is even a cool play area where kids (and brave adults) can run around and get sprayed by random bursts of water. 
Window Shopping
Of course, whether it is Disney's boardwalk, or any of the hotels, just looking at the various shops is a lot of fun. My wife was checking out a shop at the Grand Floridan and they even gave her a free sample of some of their skin moisturizer. The prices at Disney are usually pretty crazy, so you probably don't want to lose the benefit of your 'free' day by buying too much stuff.
Bring Your Own Food
You are allowed to bring your own food into Disney (even inside the theme parks). On your free day, a simple way to avoid buying Disney's overpriced food, is to eat a hearty breakfast outside the park. I would keep a cooler in your car or carry your food along with you in a picnic bag  (and bring your own refillable water bottles).
Free WiFi
Bring your laptop if you need to stay connected. You will find free WiFi anywhere you go. I even found places to plug my computer and phone in to recharge them for free!
Making It An Entire Day Without Going Back To The Hotel
I love day trips, but it can get a bit uncomfortable once you have been out and about for 7 or 8 hours. In our own case, my wife and I had a hotel we went to for a break around 4 pm. This gave us a chance for a quick nap and a change of clothes. If that is not practical, you can freshen up the second half of your day by packing a few items in your bag. I carry a toothbrush, toothpaste, a deodorant stick (you can get travel-sized items for such an occasion), an extra pair of socks, and an extra shirt. A quick stop in bathroom to brush my teeth, change my socks and shirt, wash my face, and put on some deodorant, and I am ready for the rest of the day. Also, plan for cooler weather at night, and bring a light jacket. Even in Orlando, most evenings will bring with them a chill in the air (maybe the exception is July and August).  
One Last Strategy I Love
If you are a little adventurous, there is a way you can actually stay on Disney property for well under $80 (even less if you are a AAA member). This is the absolute lowest cost way to stay overnight at Disney (no, it is not sleeping in your car). You can even have a family as large as ten people and do this! Even more, you will have access to 24 hour heated pools as well! I am saving this strategy for members of our ChristianMoneyPlus premium content portal. For CMC Plus subscribers you can also look for another article coming soon on free things to do in Orlando (other than at Disney).
Up To 10 People Stay At A Disney Resort For $80 Or Less (Note: To read this article will require a membership in ChristianMoneyPlus)
Another great resource to check out is The Disney World Vacation And Savings Travel Guide
What is your favorite thing to do at Disney? Use the comments section below and we can start a conversation and build this page into a fantastic resource.
Helping you make the most of God's Money!
James L. Paris 
Editor-In-Chief ChristianMoney.com 
Follow Me on Twitter Twitter.com/jameslparis
Christian Financial Advice 
Jim Paris 24 Hour Radio